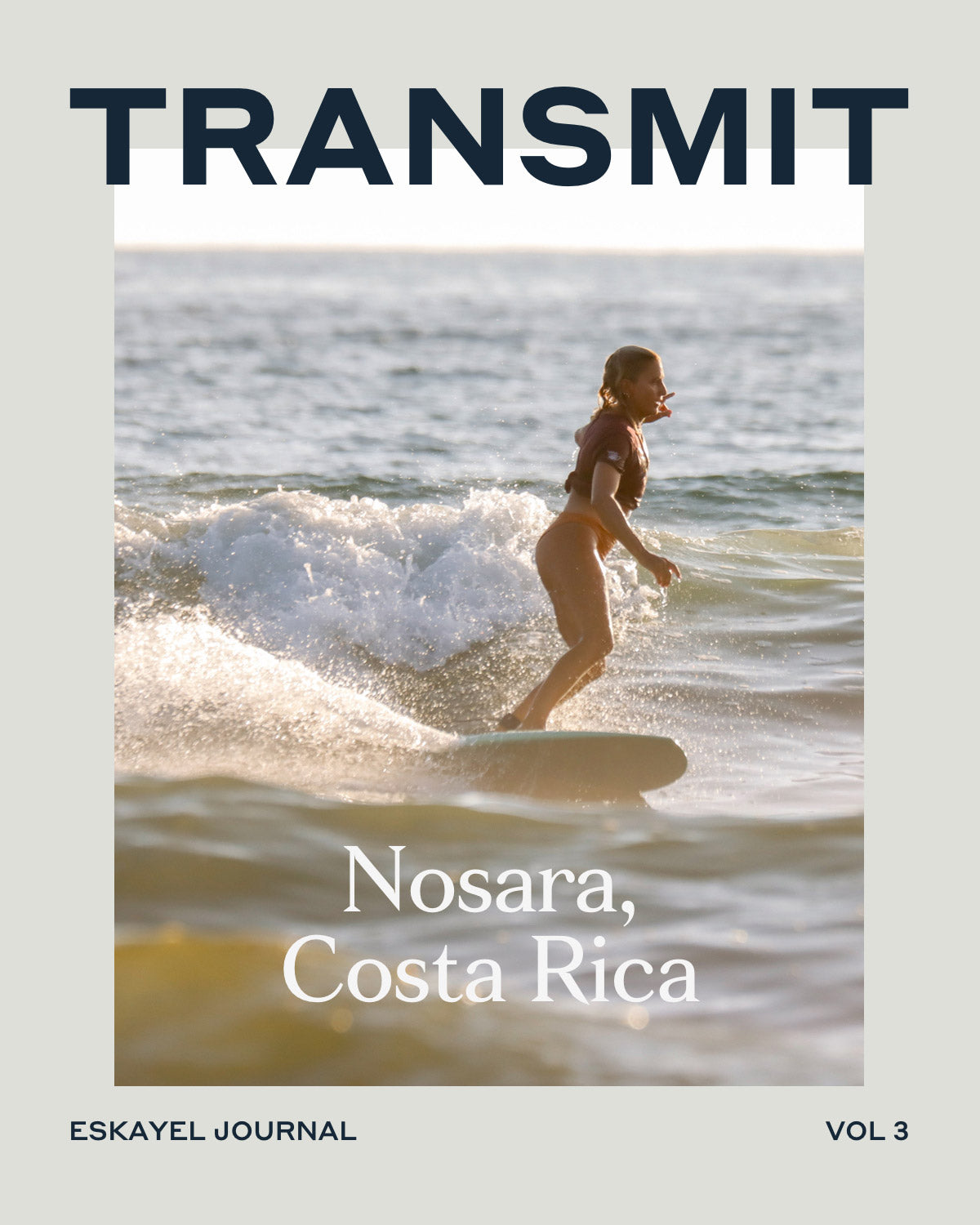 Nosara, Costa Rica
Nosara is a village and district on Costa Rica's Nicoya Peninsula. It's known as a yoga hub and for its destination beaches with long surf breaks and Technicolor sunsets over the Pacific. It also happens to be one of our founder and creative director's spirit places, a second home where she goes annually to rest, restore, explore … and surf!
shop the Costa rica edit
I first visited Costa Rica, and specifically the Nicoya Peninsula, in the '90s with my family. I stayed in Tamarindo back when it comprised a single street with a restaurant, bar, and handful of houses — but it wasn't until 2003 that Nosara came onto my radar. I was working in New York and (oddly) part of my job at the time was creating the layout for the town's newspaper, which was owned by John Johnson of the Harmony Hotel in Nosara. Reading the local stories as I designed ignited my desire to visit Nosara, which Nick and I finally did in 2016 for our second anniversary. We've been returning ever since, spending the past three winters there. Below, I've detailed the places I've found over the course of my stays, spanning everyday stops and my favorite destinations.
Essentials
For culinary staples, head to Super Nosara, the town's largest supermarket. But … make sure to get your lettuce at one of the two lettuce farms located behind the airport, which offer organic heads for pennies. When you reach the airport from the beach, veer to the right of the landing strip, then take a left up the first street to find both farms.
 While you're in town, pick up sunscreen and other pharmacy essentials at Farmacia Selimar — it's better stocked and less expensive than the pharmacy in Giones, by the beach. 
Local's tip
Nosara's gas station and ATM are also on the way into town, allowing you to get it all done in one trip.
Experience
I love Nosara for its community, which comprises the coastal (more touristy area) and the actual town — about 10 minutes inland, with a more local vibe. And then there are the waves, ideal for both longboards and shortboards, with consistent white water for new surfers. 
Surfing

Nosara has two great surf schools for both beginners and experienced surfers. There's Ten Toes Surf, run by Tommy, who's especially fluent in nose riding and happy to offer video tips as well. And there's Safari Surf School, where some of my favorite local, old-school surfers teach — they have great vibes and they all rip! 

Bodhi Tree

W8RQ+8V4, Bodhi Street, 
Nosara, 50206, Costa Rica

For yoga, I go to Bodhi Tree, which offers tons of classes (Ellen is my favorite teacher), a gym, and beautiful shalas.

visit

506 Tennis Club

506 tennis Center Villas Esperanza Guanacaste 
Nosara, 50206, Costa Rica

If surfing and yoga aren't enough for you, 506 Tennis Club has great pros who can improve your game in a single lesson. 

visit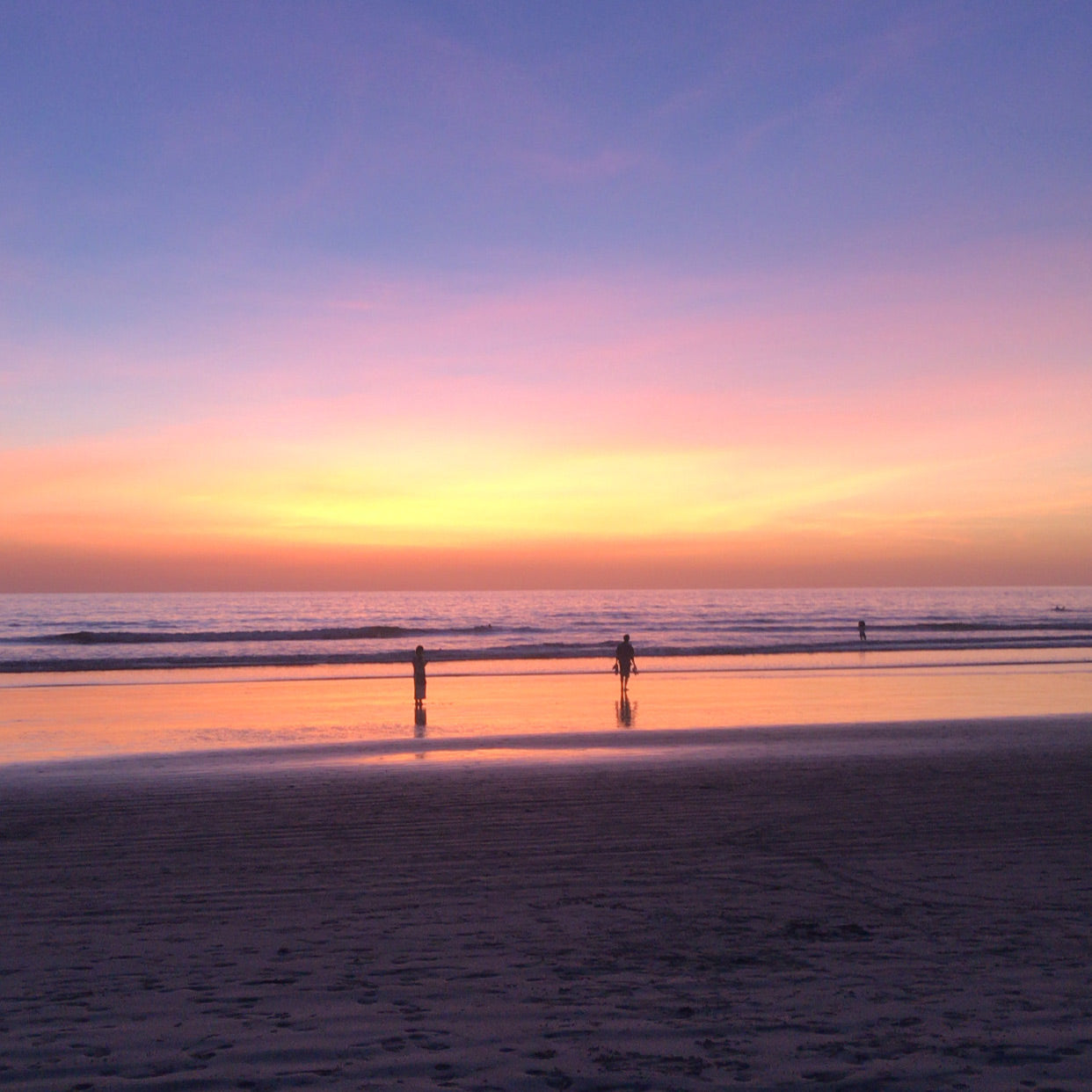 Local's Tip
Whatever you do in Nosara, be sure to catch the sunset at the beach. Every evening the whole town comes out to watch nature's show, and it never disappoints. 
Garza Beach 

If you want to explore, take a ten-minute drive to Garza Beach, which has a beautiful harbor with fishing boat rentals and catamaran rides, which happens to be my favorite thing to do in Nosara, aside from surfing. I'm partial to Kaya Catamaran because Mickey is the coolest captain ever and his wife Petra makes all the yummy snacks.

visit

Perozah

160, Provincia de Guanacaste
Garza, 50206, Costa Rica

Garza also has a beach club called Perozah, which is especially enjoyable on a Sunday afternoon or for sunset watching, because it's one of the only clubs or restaurants actually on the beach. But I don't recommend staying for dinner; it's overpriced and not great.

visit

Lola's 

Playa Avellanas, Beach front 
Avellanas, 50303, Costa Rica

The first time I came to Lola's — located in Avellanas, an approximate 1 hour and 45 minute drive from Nosara — there were just a few chairs and tables on the beach. And its namesake, Lola the pig, was wandering free-range on the sand. Now the restaurant offers a lot more, including a sprawling beach, good surf, hang-out spots, and satisfying, crowd-pleasing cuisine ranging from fried calamari to Cesar salad to burgers.

visit
Local's Tip
If you're craving Italian when in Avellanas, head to Il Rustico, which serves up truly memorable pizza and pastas, including homemade lasagna and ravioli.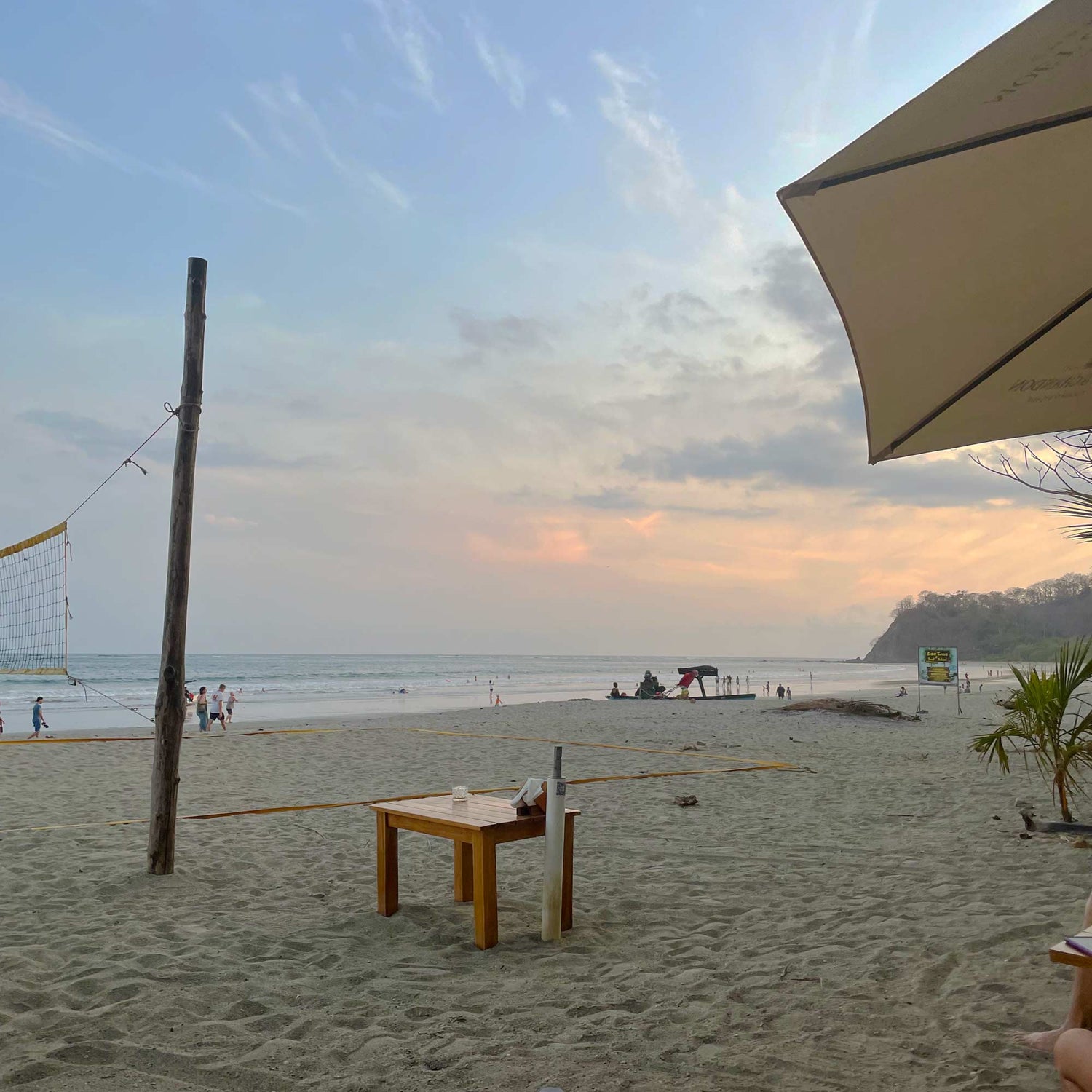 Samara
For a slightly more "cosmopolitan" vibe, drive south an hour from Nosara to Samara. This town doesn't rate for surfing (the waves aren't great), but it's fun to see, with lots of shopping and beachside restaurants. Nick and I usually drive up to Samara on Sundays, making sure to save room for a meal at Gusto, which has really tasty eggplant parmesan and linguine with clams, plus live music and fire dancers. For a slightly less formal meal, there's also a super cute food court across the street from Gusto, with all types of cuisine. Next to that is Microbar, with loads of local beer on tap.
Eat
There is a surprising variety of dining options in Nosara, spanning low-key locales and more upscale offerings — with hotel restaurants adding to the mix. Depending upon our mood and how long we stay, we frequent them all.
Stay
There are a ton of great AirBnbs in the Nosara area, and I like to have a true homebase. If you're looking for more from your housing, however, my favorite properties offer yoga, dining, and massages — and amazing locations.
Inspired by Costa Rica
Nosara and its tropical landscape take center stage in our new Ecuatorial Geometry, which draws inspiration from the area's lush vegetation, geometric motifs, and natural patterns.
Our Papaya Arc pattern features the dramatic branches and leaves of a giant papaya tree that towered in front of the apartment we rent yearly. It dominated my view from the table where I worked each day, whereas our Inflorescence pattern pairs bougainvillea bud clusters with a chevron backdrop to evoke the abundant vegetation and exquisite geometric patterns you find in every corner in Costa Rica.
And all six biophilic designs in the collection capture Nosara's density and richness in both graphics and hues — they return me to my happy place, even when I'm far away.