Ecuatorial Geometry
Ecuatorial Geometry is our new collection drawing from the lush vegetation, geometric motifs, and natural patterns found in tropical climates. To capture the density and richness of these environments, six new biophilic designs feature deep color palettes against tinted backgrounds. As well as representational leaves, blooms, and branches, repeated shapes including chevrons, arches and scallops appear both as backdrops and on their own. 
Papaya Arc
Our new Papaya Arc pattern presents watercolor studies of a giant papaya tree spotted in Costa Rica superimposed on a backdrop of overlapping ovals. With majestic vegetation juxtaposed against this simple geometric design, the layered composition calls to mind the resonant sensory experience of jungle environments.
Travelers Palm
With expansive leaves that mimic a fan, a majestic tree in Mexico inspired the new Travelers Palm pattern from our Ecuatorial Geometry collection. Studio founder Shanan Campanaro's watercolors of this giant botanic stunner are repeated against a geometric background of overlapping scallops. The result is an inventive interpretation of the natural balance of the tropics.
Inflorescence
Named for the clusters of flowers that stem from the branches of bougainvilleas, the Inflorescence pattern superimposes a floral study onto a multi-hued chevron background. This dense composition evokes the visual experience of the tropics, where the environment offers lush vegetation and exquisite geometric patterns around every bend.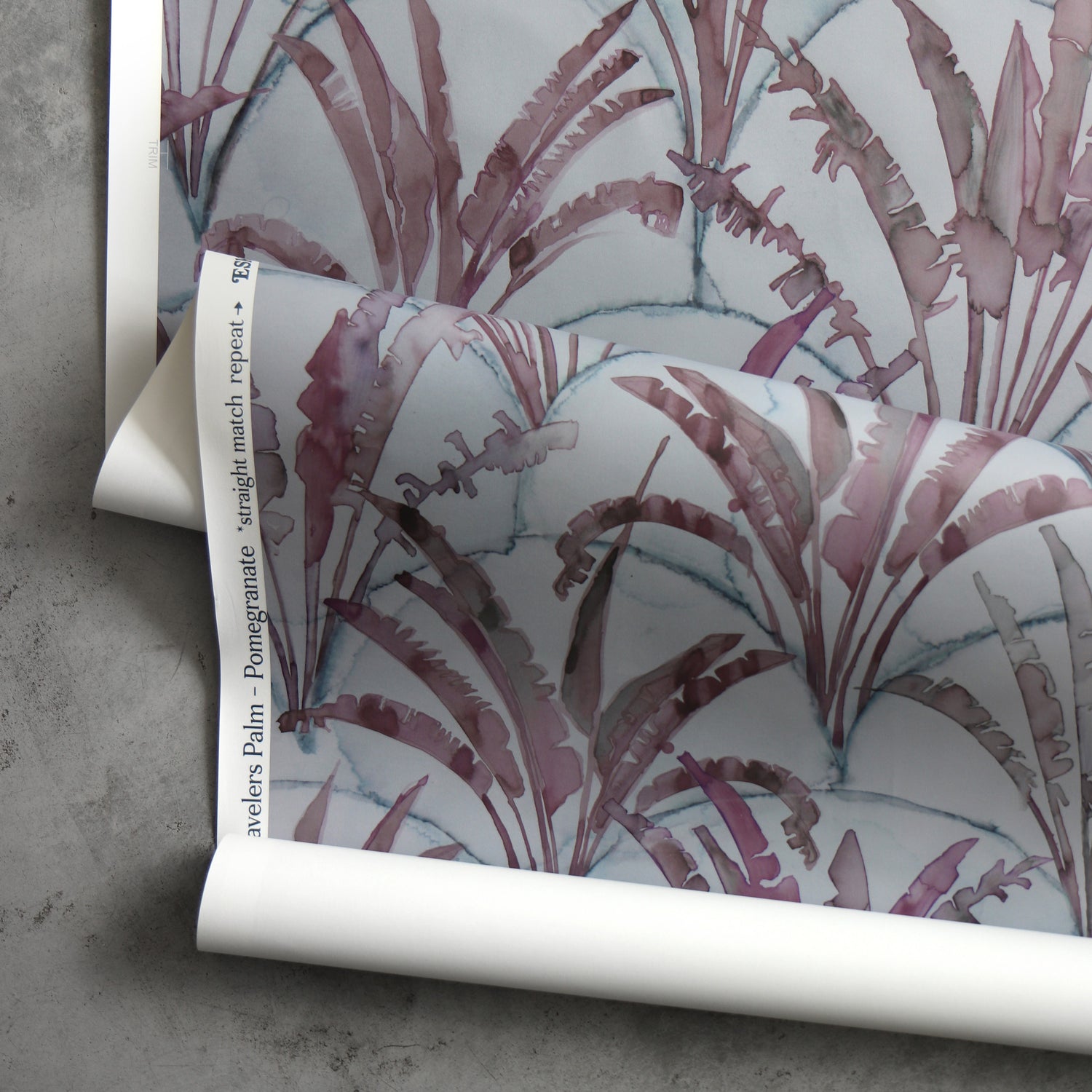 Find Your Inspiration
Specify your style, room, and colors to discover which Eskayel patterns suit your preferences.
start now