The Jamaa Patterns Collection
Inspired by a trip to Morocco, the Jamaa Patterns Collection was designed from original artworks painted by creative director Shanan Campanaro and the artists of the Eskayel studio. "Although I am usually influenced by nature, I found intense inspiration in a city after a trip to Morocco," Shanan says.
"I became interested in creating a series of abstract and geometric designs evoking the shapes and colors of the Saharan urban sphere."
Jamaa Patterns features three designs available in several colorways: Medina recalls the geometry of Marrakesh roofs and Cherifia is a study in texture, while Souk represents one of Eskayel's most figurative patterns to date.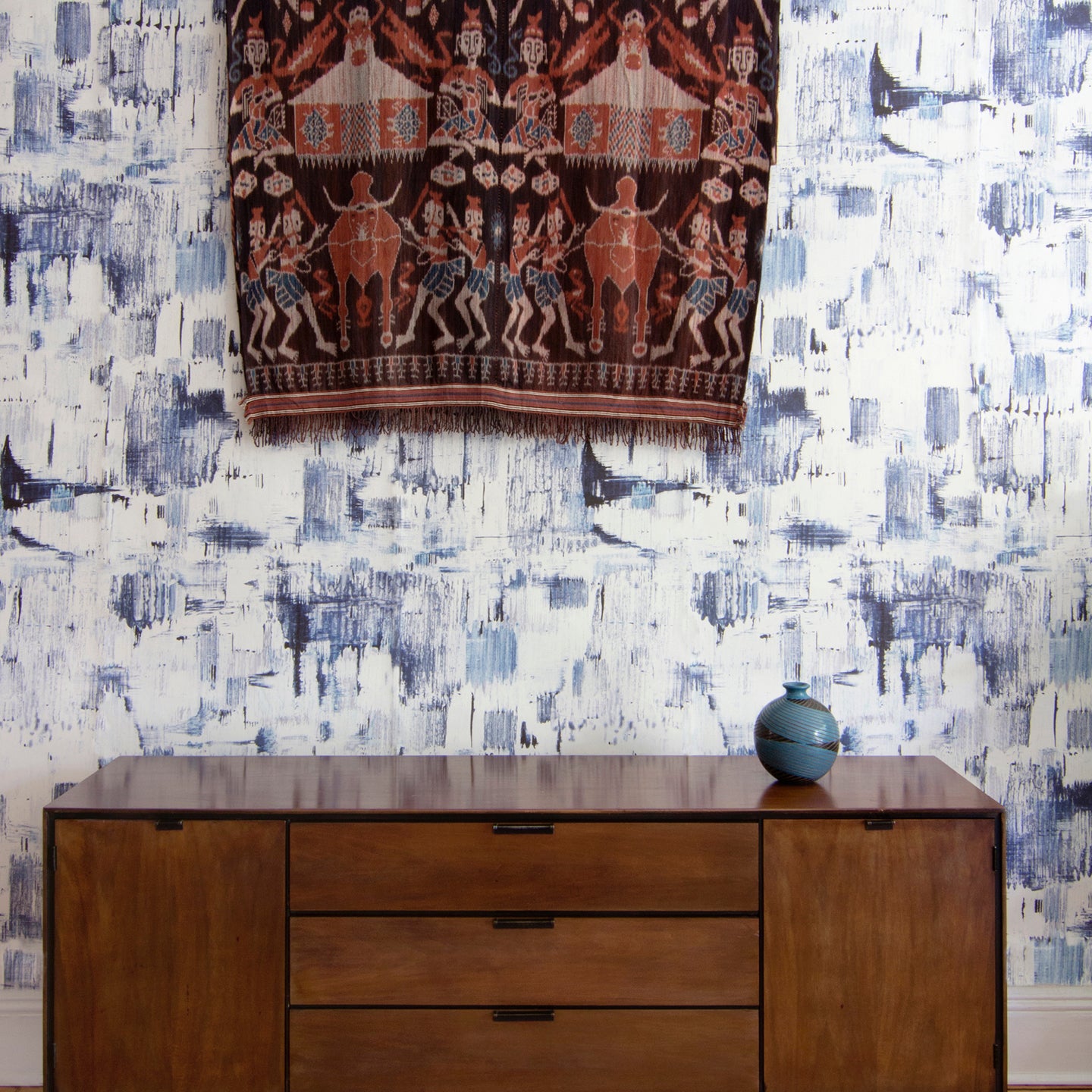 Find Your Inspiration
Specify your style, room, and colors to discover which Eskayel patterns suit your preferences.
start now