The Omaggio Collection
The Omaggio Collection features designs based on the Tuscan-style garden of Shanan Campanaro's father. Omaggio – meaning "to pay homage" – is Shanan's tribute both to her father's Italian heritage and their shared love of landscape and nature. In contrast to the Spanish colonial style so prevalent in new Southern California homes, the space evokes the feeling and aesthetic of a classic Italian villa and landscape, where terracotta pieces imported from Tuscany appear amongst the cypress, palm, and eucalyptus trees. 
The vibrant patterns of this collection reflect a Mediterranean landscape with a palette inspired by coastal living. Regalo Di Dio is a mural directly translated from Shanan's painting of the garden, while Cortile is a lush composition of leaves and sky. Reflettere is a mural based on a painting of palms and cypress reflected in a still pool and Palmeti is a pattern reminiscent of palms blowing in the wind.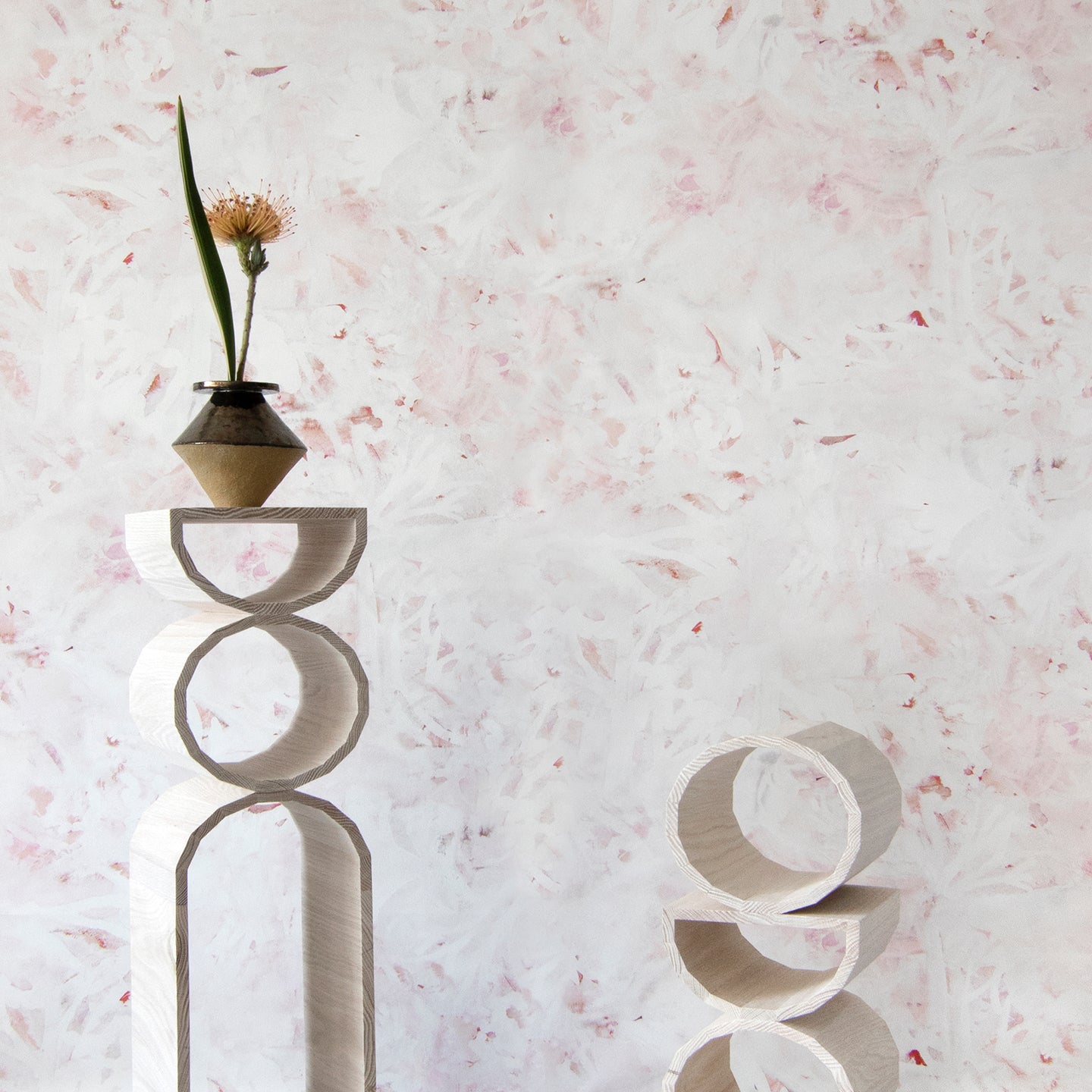 Find Your Inspiration
Specify your style, room, and colors to discover which Eskayel patterns suit your preferences.
start now