The Checks Collection
The checkerboard has appeared on surfaces all over the world in every era of history. When Shanan sat down to paint her own rendition of this enduring motif, she ditched the hard right angles and two-hue palette in favor of a looser, more improvisational design.
"In a relaxed and playful way, I wanted to focus on complimentary colors and let the paints flow together from check to check." 
The resulting patterns – Chess, Chess, Triangle Checks, and Melting Checks – merge graphic, geometric structures with a painterly approach. Chess is a wonderfully wobbly grid of tones, Melting Checks is a loose pattern of soft squares in alternating hues, and Triangle Checks is a fluid sequence of colorful triangles. With their repeating shapes that progress naturally from one to another, these lend a textured, playful spirit to an interior.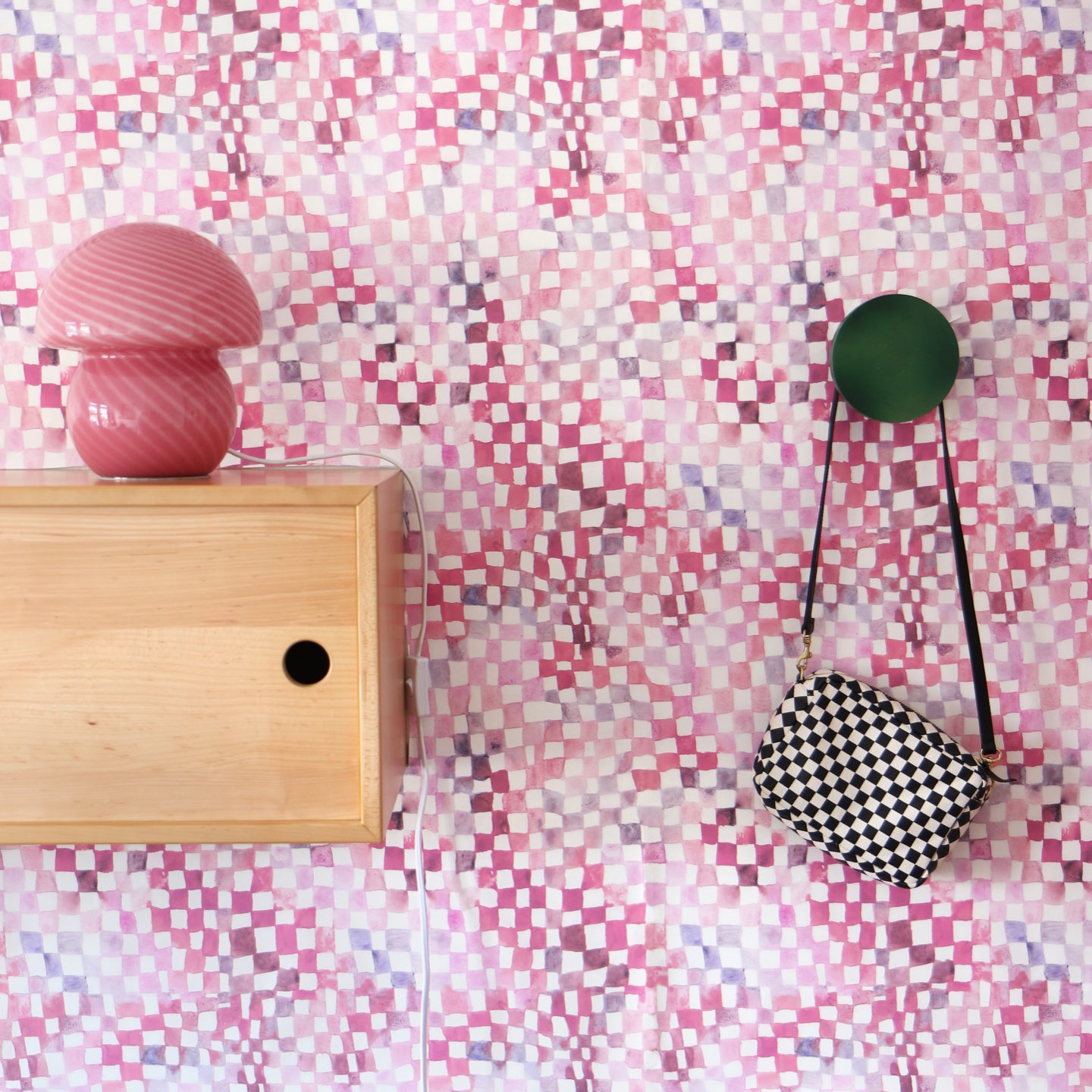 Find Your Inspiration
Specify your style, room, and colors to discover which Eskayel patterns suit your preferences.
start now