Ecuatorial Geometry
With a nod to the lush vegetation and natural patterns of tropical environments, Ecuatorial Geometry is a collection rich in simple shapes.
Baby Scallop
In our new Baby Scallops design, watery pigments in muted tones run full-bleed to outlines of overlapping curves. This rhythmic option is available as fabric, wallpaper, and pillows in a handful of evocative colorways.
Sorisa
Sorisa is our new chevron pattern that borrows from the natural geometric structures found in tropical plants and trees. It comes in a choice of four colorways.
Arcos
Inspired by the trunk of a tree, the Arcos design from our Ecuatorial Geometry Collection introduces a soft sequence of overlapping columns and curves held together with watery palettes and a dense composition. Choose from custom fabric, wallpaper, and pillows in four colorways and cue the natural patterns and moods of the tropics.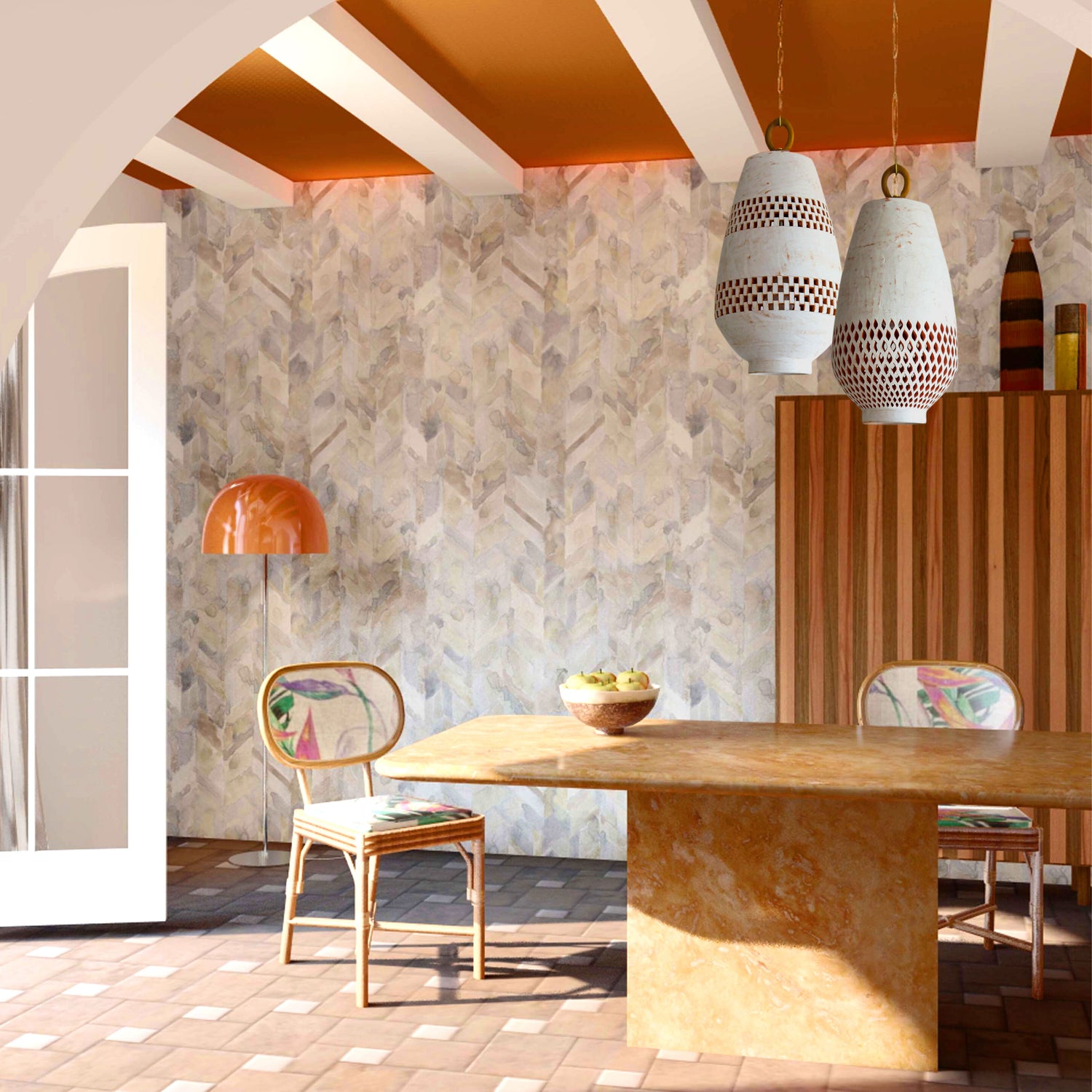 Find Your Inspiration
Specify your style, room, and colors to discover which Eskayel patterns suit your preferences.
start now