The Ikat Collection
The Ikat Collection features deep, complex patterns created in collaboration with the master artisans and weavers of Sumba, Indonesia, who converted some of Eskayel's most popular watercolor patterns into two-color motifs. These were tied, dyed, and woven into indigo ikat cloth using their heritage craft. 
"I first became fascinated with the Indonesian island of Sumba and its hinggi cloth – large textiles with warp ikat, often featuring symbolic imagery – after visiting Threads of Life, a fair-trade organization that promotes culture and conservation to alleviate poverty in rural Indonesia," Shanan says.
"I later visited the island and saw its artisans' incredible expertise with my own eyes. To bring the collaboration to a broader audience via this collection, we converted these original fabrics into prints."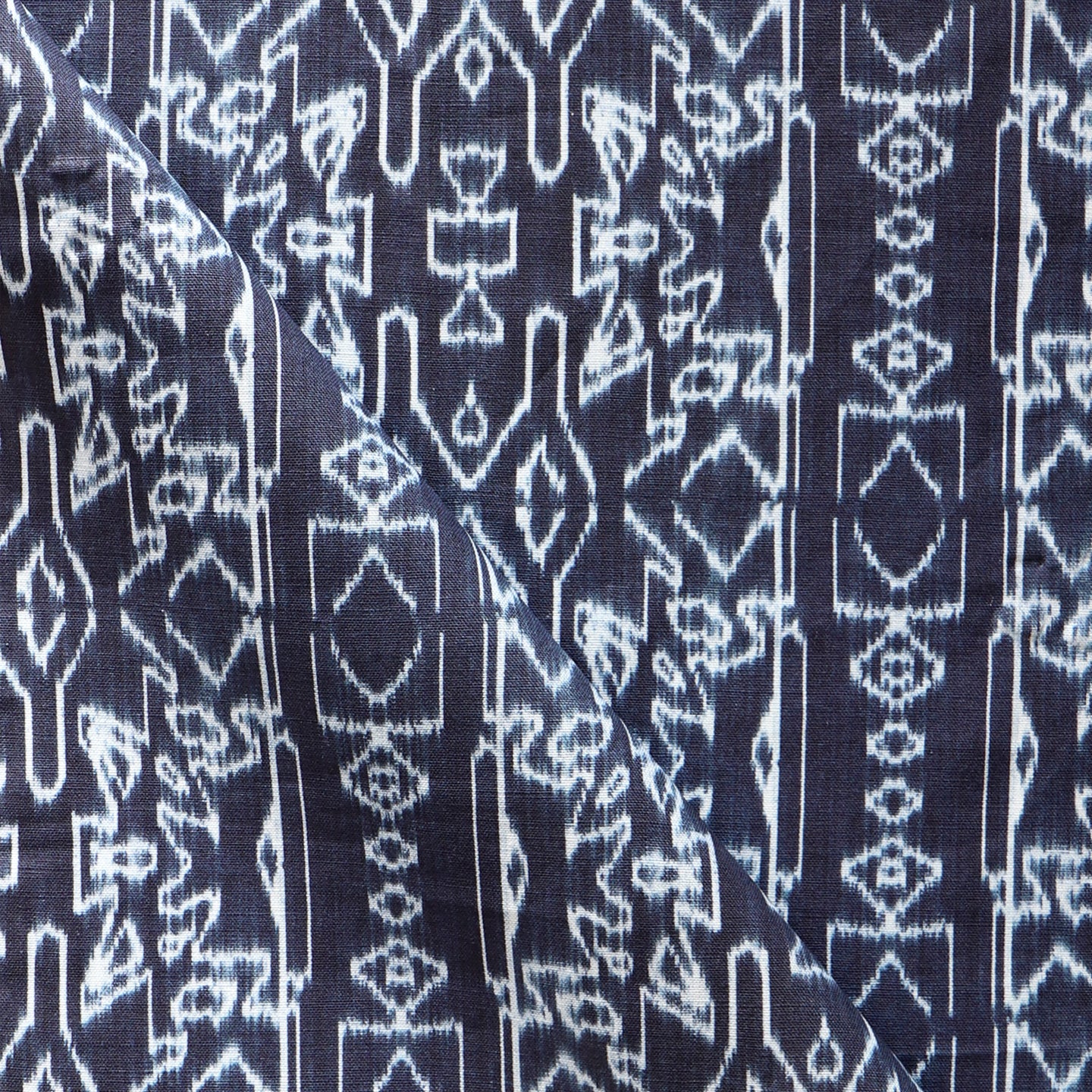 Find Your Inspiration
Specify your style, room, and colors to discover which Eskayel patterns suit your preferences.
start now