The Stripes Collection
What started out as a commission for a client evolved over time into the Stripes Collection. Created using Eskayel's signature inky style, the range offers a non-traditional interpretation of a conventional motif in colorways inspired by classic nautical tones.
 "I have always found the concept of stripes as wallpaper to be a little boring, but once I began exploring the idea for a commission, I realized that I could create stripes in a fun and edgy way," Shanan says.  
The Stripes Collection is available as classic wallpaper and fabric in various colorways in four patterns – Bamboo Stripe, Bold Stripe, Gradient Stripe, and Drippy Stripe. Both Drippy Stripe and Bold Stripe are also available as rugs.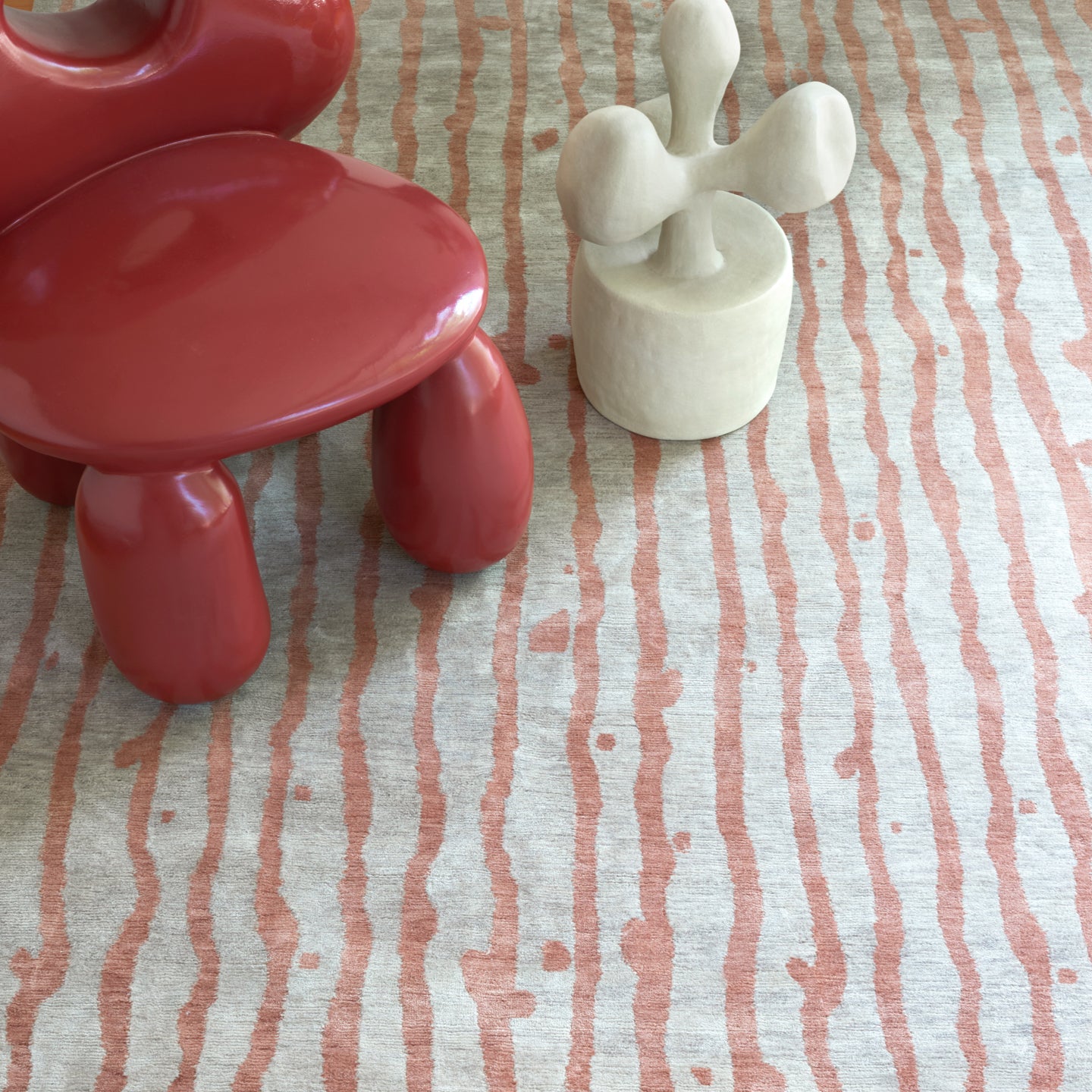 Find Your Inspiration
Specify your style, room, and colors to discover which Eskayel patterns suit your preferences.
start now