Regular price
$750.00/Single Roll
Regular price
Sale price
$750.00
Unit price
per
Sale
Sold out
Vertical Repeat:33" / Horizontal Repeat:33"
Our Grasscloth is based on original artwork and is printed to order locally in the Northeastern, U.S.
LEAD TIME: 3-5 weeks MINIMUM ORDER: 1 Roll
Specs
- MATERIAL: Hand Woven Grasscloth
- Printed with water latex inks
- SINGLE ROLL WIDTH: 33" x 15' (5 YARDS)
- Printed continuously up to 30 yards
- SAMPLES: 8.5" x 11"
- FLAME SPREAD CLASS: Class A (ASTM E84)
Description
Rendered in watercolor brushstrokes, swaying palms are repeated to form medallions in the abstract pattern that is Laurel Forest. Inspired by travel to destinations including Nicaragua and Belize, this design embraces the lush colorways and intricate patterns of nature, delivering the essence of a tropical atmosphere via luxury fabric, beautiful pillows, hand-tied rugs, or high-end wallpaper made to order in several colorways. Persimmon is a palette of grey with washes of red.
View full details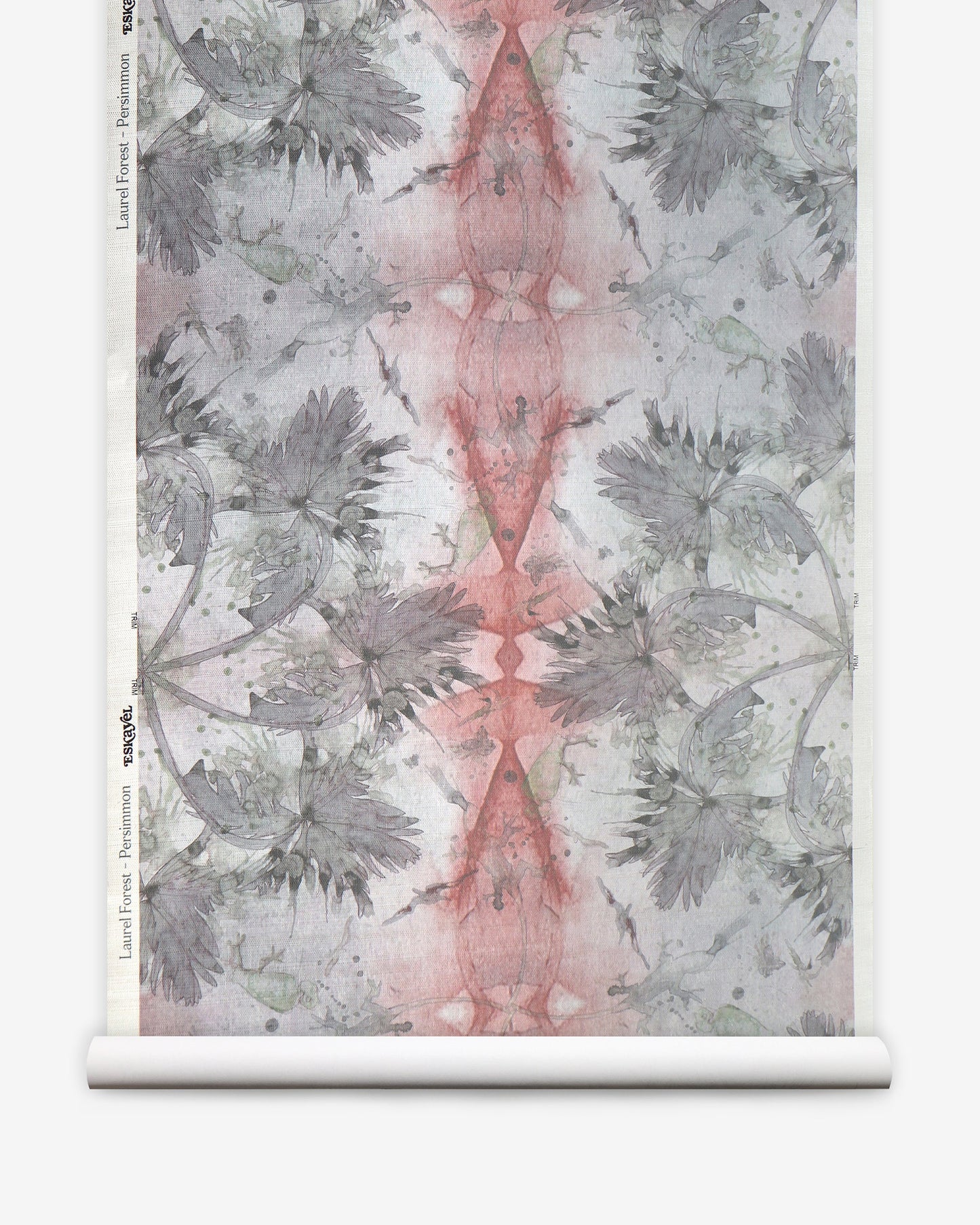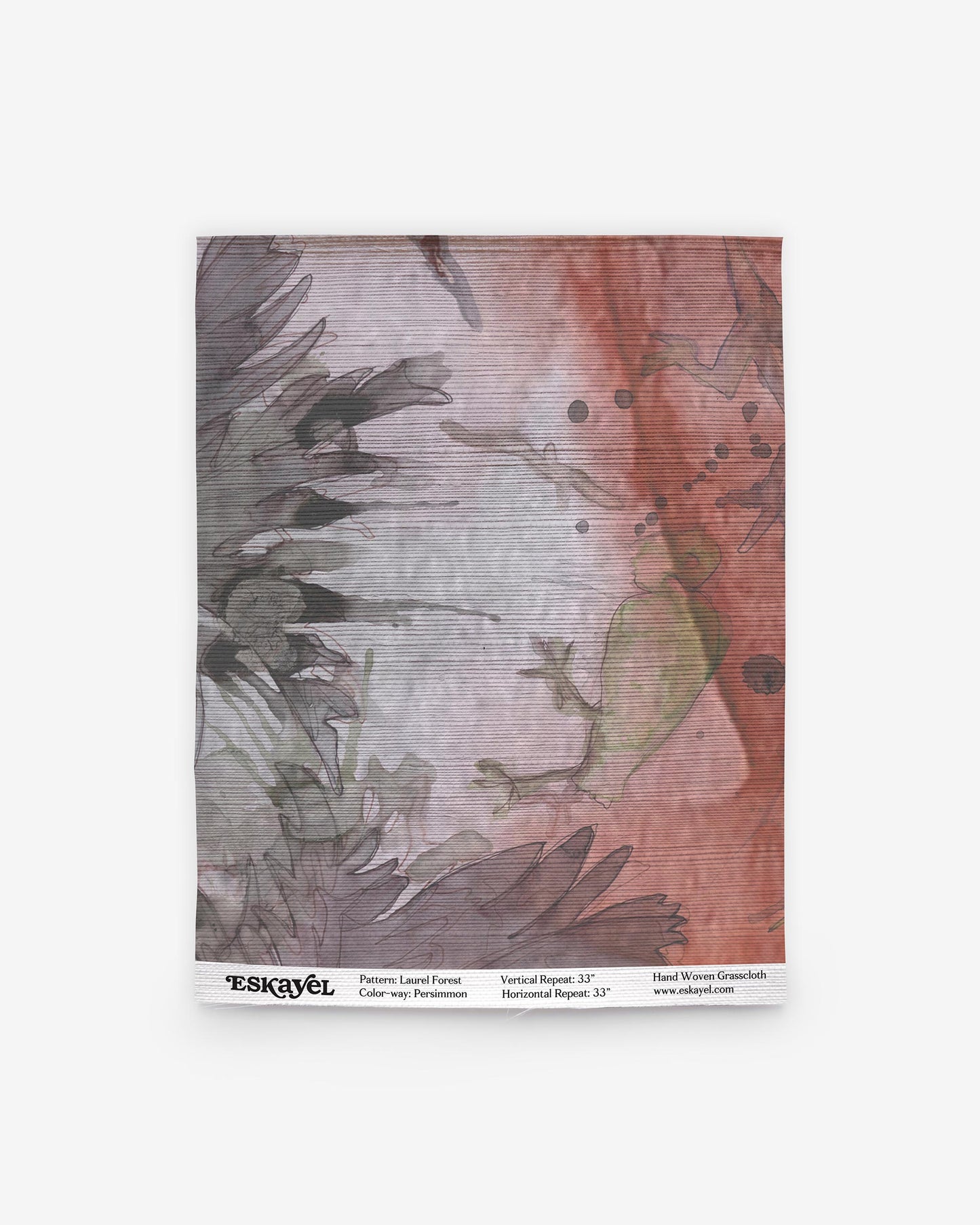 Collapsible content
Wallpaper Installation Guide

To learn how to get the best out of your grasscloth wallpaper, be sure to read our installation guide before cutting and hanging.

Grasscloth Technical Info

Available in all patterns, grasscloth is constructed of a handwoven, earth-friendly sisal fiber backed with chemical-free paper and printed with water-based latex inks. Roll sizes are 33 inches by 15 feet and printed continuously up to a triple roll.

Our Grasscloth wall coverings are handwoven by skilled weavers in an entirely eco-friendly process. Sustainable, renewable fibers are sun dried and backed with chemical-free cotton paper making the grasscloth breathable, VOC-free, and completely biodegradable. 

Specs:

Material: 85% sisal, 15% cotton-paper backing

Weight: 6 ounces per square yard

Flame spread: Class A (ASTM E84)


Grasscloth Installation Guide

Sisal grasscloth is a complicated material to install and it is best done by an experienced and accredited wallpaper installer. It is imperative that your installer be familiar with the nature and process of installing grasscloth. Eskayel highly recommends contacting an installer accredited with the Wallcovering Installers Association. 

These instructions are for our grasscloth wallcovering only.

Measurement Guidelines  

We recommend measuring with a yardstick or steel tape measure. Make your measurements in feet and round off to the next half foot or foot. 
Measure the wall height from the floor to the ceiling, excluding any baseboards or moldings. Then measure the length of the wall without deducting for windows or doors (this will leave you extra wallpaper in case you may need it). Multiply the two measurements to find the surface area of the wall.
Single rolls of this paper are 15 feet long and 33 inches wide, with one roll covering about 40 square feet. To find the number of rolls needed to cover your wall, multiply the height and the width of the wall by rounding up each length to the nearest foot. Then divide by 40.
Example: For a wall that is 10 feet 6 inches high by 14 feet 4 inches long, round up and multiply 11 feet by 15 feet to get 165 square feet. Divide 165 by 40 and you will get 4.125. In this case you will need 5 rolls. (If the number divides out to be .5 or above, you will need to add one more roll to be safe. If you were to get 2.4, three rolls would be enough, but if you get 2.5 to 3.4, you will need four rolls.)
If you are unsure, please contact us before making a purchase.

Wall Preparation

Remove old wallcovering and glue if applicable.
Wash walls to remove old paste and other foreign matter.
Repair wall imperfections with plaster and sand smooth.
Wash walls with a strong solution of household bleach to kill mold spores and prevent mildew from occurring.
Prime surface to be wallpapered with a white alkyd base primer sold in your local paint and wallpaper store. Do not use glue-size.

Trimming Instructions

Refer to join marks on paper edge for pattern match (half drop/straight match).
Use trim marks provided to trim excess from edges of paper.

Pasting Instructions

This wallcovering can be hung best with a clear premixed adhesive. 
Apply paste generously to the back, edge to edge, smoothly and evenly. Care should be taken to not allow adhesive or water on the wallcovering surface.
For ease in hanging, after pasting we recommend the complete sheet be "booked" (folded back to back) and allowed to soak and relax while you proceed to paste the next sheet.
After the second sheet is pasted and booked, the first sheet can be applied to the wall.

Hanging Instructions

After cutting the desired length and pasting, position the wallcovering on the wall.
Use a smoothing brush to remove all air pockets, wrinkles and excess paste by brushing the wallcovering from the center to the edges.
Do not use seam rollers, as this can discolor the surface.
Repeat the procedure with the second strip, sliding it into position with its edge butted up against the edge of the proceeding strip. 
Be sure to match up the design. 
Do not overlap the wallcovering.
Wash any glue residue from surrounding wood trim/molding immediately upon hanging each panel.

Notes

This product is handmade and woven with natural fibers that give the finished product a certain unevenness.
Special care should be taken to not allow water on the wallcovering.
This is NOT a washable wallcovering. Use a vacuum only to clean the surface.
Sustainability

Our Grasscloth wall coverings are hand woven by skilled weavers in an entirely eco-friendly process. Sustainable, renewable fibers are sun-dried and backed with chemical-free cotton paper making the grasscloth breathable, VOC-free and completely biodegradable.
Care

Vacuum only - do not dampen
U.S. & International Shipping

All North American shipping is via UPS/ Fedex ground unless otherwise specified, and delivery times vary according to shipping zone. Eskayel cannot be held responsible for delays once the package is in transit. Whenever possible we recycle boxes and packaging material, so if your order comes in a used box think of it as our tiny contribution to saving the planet from more waste. Orders over $100 require a signature unless specifically waived by the end receiver. If signature delivery is waived, Eskayel is released from any and all  liability for missing packages. Fees apply for address changes made after an order has shipped and for returned packages.

Eskayel does ship internationally to most countries around the world. Canada and Mexico are both considered international. We ship with a USMCA certification on all goods. However, orders over $20 sent via commercial carriers (UPS, Fed Ex, DHL, etc) may incur clearing fees and taxes which are the responsibility of the buyer.

Disclaimer: Many countries charge import duties and/or custom's fees which are the responsibility of the buyer and are paid upon delivery by the buyer. Eskayel cannot estimate these fees as they vary from order to order. If you are unaware if your country charges duties or what the duties will be, please contact your postal authorities to receive more information.
Returns & Exchanges

Eskayel does not accept returns. All of our products are custom made to order, and we highly recommend purchasing samples before ordering larger goods. If you believe your product to be defective and it has not been used or installed, please contact us within 10 days of delivery so we can review your issue.
Product Variation

Due to the bespoke and small batch nature of our products, variations can occur. Fluctuations in the digital printing process, textures of woven natural fibers, and small custom dying of yarn are all issues that can contribute to variation but also offer a one of a kind feeling to our  products. We strive to retain a standard consistency but allowances are made for up to a 10% tolerance of variation.
Further Questions?

Please visit our Help page or Contact Us with your inquiry.
Classic Clay-Coated Wallpaper

Manufactured with responsibly sourced fiber by suppliers who adhere to one of the globally recognized forestry chain-of-custody programs.

SHOP WALLPAPER

Design Trade

From special collaborations to complimentary samples and consultations, we have a host of exclusive offerings for members of the design trade.

SIGN UP
Looking for Commercial Use?
All of our patterns are available on contract-grade wall-coverings, textiles, carpets, and rugs.
LEARN MORE